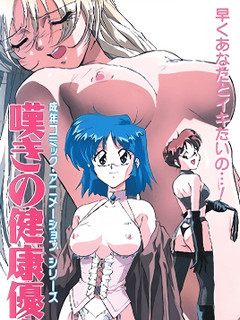 In Hiroe Agawa's quite happy life there is only one problem, but what a problem - she can't manage to have an orgasm. She even decides to use a mega-cool vibrator for more stimulation, but... Her more experienced housemate Takami catches her in the middle of this protracted process, and decides to help. After her first unsuccessful attempt to bring Hiroe to orgasm, Takami comes up with an original idea - she hypnotizes her and successfully induces the desired sensations. Inspired by their temporary success, the girls decide to bring the "treatment" to a victorious end for what... No, I won't tell you, see for yourself. After all, this hentai is not only "hentai" but also quite a quality youth comedy.
New Videos from Nageki no Kenkou Yoryouji
Sample SEO text for showing on Nageki no Kenkou Yoryouji series page. Here you can use HTML tags. Here you can show random best words.